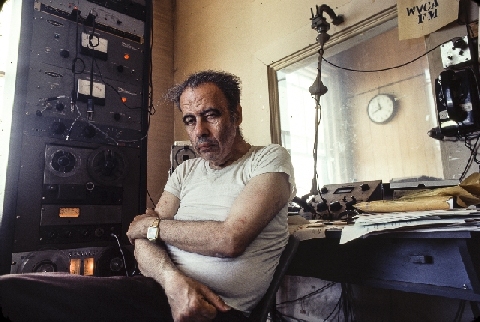 Simon Geller -
Photo Credit: Nathan Benn
MY STATION IN LIFE
A reading of a new play by Kenneth Riaf
Sunday, July 30, 2017 - 7:30pm - ONE SHOW ONLY
FREE - No reservations required
What's the difference between selling and selling out? From the rubble of his studio dungeon Simon Geller, the last standing single-handed radio operator in the country, broadcasts commercial free classical music from Gloucester - the town that loves and endures his peculiar presence. A recluse who speaks to thousands daily while sawing off the limb he's out on.
Ken Baltin of the Boston Conservatory at Berklee will read the part of Simon Geller.
More detail on the upcoming reading can be read about in Northshore magazine's article: Gloucester Stage Company's NeverDark Series Presents "My Station in Life"
Location:
267 East Main Street
Gloucester, Mass. 01930
978.281.4433
For additional information on the reading contact Ken at 978.995.3415.