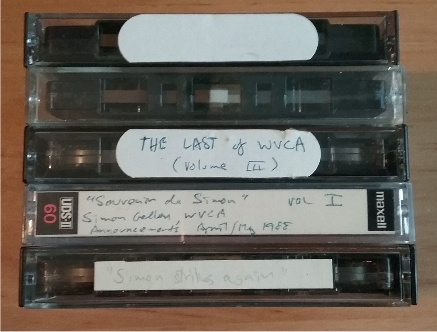 NEW CONTENT ADDED
August, 2017
We recently received a generous donation (pictured above) filled with content of Simon Geller during his last days at WVCA-FM.
In early August we again found ourselves converting, editting, and processing, and the final product is pretty sweet.
We've added 29 new clips to the WVCA programming. The clips generally consist of station id's, contribution announcements, and commercials. These clips will play in between each program, which typically run about 6 hours. We'd say this is about as close to the real deal as we could have ever hoped for.
We also have interview material and the last signoff of the station - those will be posted to the Aircheck section of WVCA.com in the days ahead.